About TILE EZE INC.
Ky Mierendorff introduced the first grout cleanup machine to the tile industry in 1987. Because it made cleanup so extraordinarily easy, he named it "Tileze" from "Tile Easy", and thus began TILE EZE INC. Many other innovative tools and pieces of machinery followed. TILE EZE INC. is committed to gathering a collection of the finest equipment available to the tile and stone industries.

TILE EZE INC. continually searches the world for innovative and quality equipment that enhances the industry. Their  years of experience working in the field is apparent by the scope and variety of products offered. The product line is virtually endless, from precision cutting tools and attachment systems to timesaving and physically friendly equipment and the finest accessories available. Due to their commitment, new equipment is field tested and undergoes strict scrutiny before being accepted for representation. Also, each accessory must comply to the same exacting standards.

Beginning with that first exceptional machine introduced to the North American market in 1987, TILE EZE INC. has long been an innovative leader in the industry, introducing new and exciting equipment with accessories to the industry. As a result of our presence and participation in trade shows throughout the USA, we continue to locate, research and acquire the latest state-of-the-art equipment for contractors seeking to perfect their skills and trade with the finest machinery and accessories available.

Satisfaction is guaranteed. TILE EZE INC. stands behind every piece of equipment and accessory presented in this directory.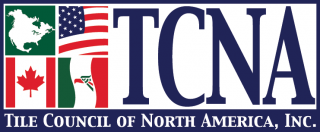 Tradeshows